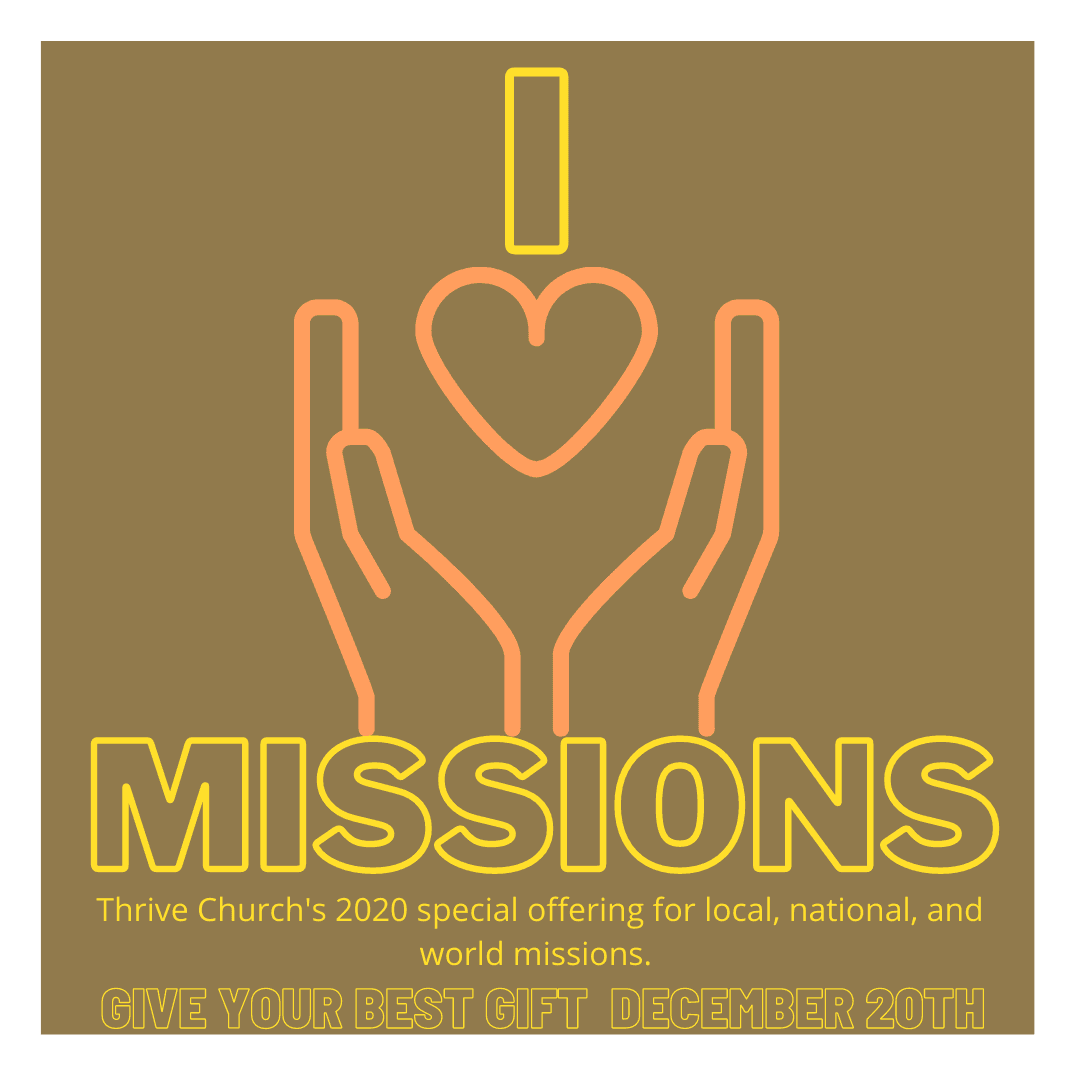 I LOVE MISSIONS
Here at Thrive we believe that when we give to support ministries and missionaries we actually help to expand the Kingdom of God.
This December 20th, 2020 We are going to give our best offering to support Missions locally and globally.
This gift will help meet the monthly support we have committed to 16 missionaries and 4 missional organizations around the world. It will also go to aid the ministry work that is happening regionally here in Washington and locally in Clallam County.
Would you pray and ask God to show you what your best gift is?
Let's see just how much we can move the needle together for the mission of Jesus around the world.